Expert help for those accused. Free case review.
Columbus Defense Attorney.
Criminal Defense.
It's all we do.
Expert help for those accused.
Free case review.
Protect your freedom, your future, and your reputation.
Terry Sherman is a leading Columbus criminal defense attorney. He has defended thousands of accused people and has an impressive record of achieving the best possible outcome; even against formidable charges. We want to be your legal counsel. As a litigator for over 40 years, Terry is uniquely qualified to defend your rights and fight for your acquittal.
Ohio Super Lawyer, 2004 – 2019 

(top 5% in Ohio)
Best Lawyers in America, 2006 – 2017
Superb Top Criminal Defense Attorney – Avvo
Top 100 Lawyers – National Lawyers Association

Criminal Defense Attorney in Columbus Ohio
The criminal justice system in Ohio can feel intimidating with consequences that can negatively impact the rest of your life. You need a criminal defense attorney who has in-depth understanding of the many issues involved in putting together a solid defense strategy. The details of the arrest, witnesses, evidence, and other information can be used to acquit or reduce your charges.
WHAT DOES A CRIMINAL DEFENSE ATTORNEY DO?
Thousands are unfairly accused and convicted of crimes. Why? Because the system puts you at a disadvantage. You are up against government funded prosecutors and juries that assume guilt. A skilled criminal defense attorney will level the playing field.
Any criminal case carries with it the risk of incarceration, even if you have a clean record. Your arrest fingerprints, mugshot, and even arrest record could be discovered by others. A conviction could lead to jail time and give future employers, organizations, governments even potential landlords the ability to deny employment, licenses, travel, and benefits. Saying the wrong thing in court can multiply these consequences.
DEFENSE IS ALL WE DO.
When we fight back, we carefully consider ways to reverse these consequences so you can get back to your life. Our absolute understanding of Ohio's criminal law allows us to scour every detail for loopholes, technicalities, and procedural errors to establish grounds for a complete dismissal or reduction in charges.
We're prepared to send someone to speak with witnesses, analyze evidence, and file legal motions to get your charges reduced or dismissed where possible. If your case proceeds to trial, we're prepared to cross-examine the government's witnesses and forcefully argue for an acquittal.
We'll be there every step of the way.
Need more info? Contact Us.
What is the likely outcome of my case?
Clearly, no lawyer can guarantee an outcome, but the picture becomes clear after proper diligence and examination. Experience has provided insight and after we discuss your case, I may be able to provide a range of expectations. 
What will fees and expenses be?
Once we discuss your charges and the complexity of your defense, your cost can be determined. We can set up a payment plan that works for you and your family.
Do you have a strategy in mind that we will use?
The police believed that they had enough evidence to issue your arrest. Now they must prove that you are guilty. I will study the allegations, arrest procedures, timelines, witnesses, and then build your winning strategy.
Is there any way to avoid a trial?
Going to trial can be costly and time-consuming.
In addition to legal fees, there are court costs and these can add up quickly. All convictions have consequences; possible prison time, fines, loss of privileges, and restitution to any victim.
We will discuss those in detail and the probability of defeating each charge. A trial is also expensive to the court. The prosecutor may offer to reduce your charges in exchange for your guilty plea on the lesser charge.
We will only suggest this if it in your best interest. If no agreement is made, we take the case to trial and fight for your freedom.
How long can I expect my case to take?
This depends on how much time it takes to gather the information for your case, and how heavy the caseload is at the courthouse. Because of this, your case can take anywhere from a few months to a few years. After we discuss the details, I can provide insight.
What do I need to do to prepare for Court?
On the day of your trial or plea agreement, you will need to dress properly and arrive on time.
In addition, you may need to bring certain documentation with you. We will discuss the specifics when the time comes.
WE KNOW THE COURTS
Terry has dedicated his career to the rights of the accused in Ohio. He knows the laws, the courts, and the people.
3 Reasons
You Want Terry Sherman In Your Corner
PROVEN SUCCESS
Over 4 decades of criminal defense experience, numerous awards for excellence, more than 470+ jury trials and an exceptional record of success.
WE WORK FOR YOU
We are available 24/7 for our clients because you have questions. If you can't travel, let us know.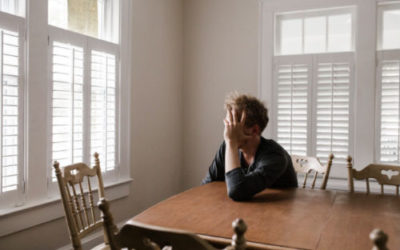 There is one thing for sure during a quarantine, domestic violence cases are on the rise. We've seen this happen already in countless towns and cities across the country. Columbus is no exception. Advice from healthcare professionals is unanimous; if there are...
Privacy  |  Sitemap  |  Marketing  The information on this website is for general information purposes only. Nothing on this site should be taken as legal advice for any individual case or situation. This information is not intended to create, and receipt or viewing does not constitute an attorney-client relationship. © 2023 Terry Sherman is a Columbus criminal defense attorney.